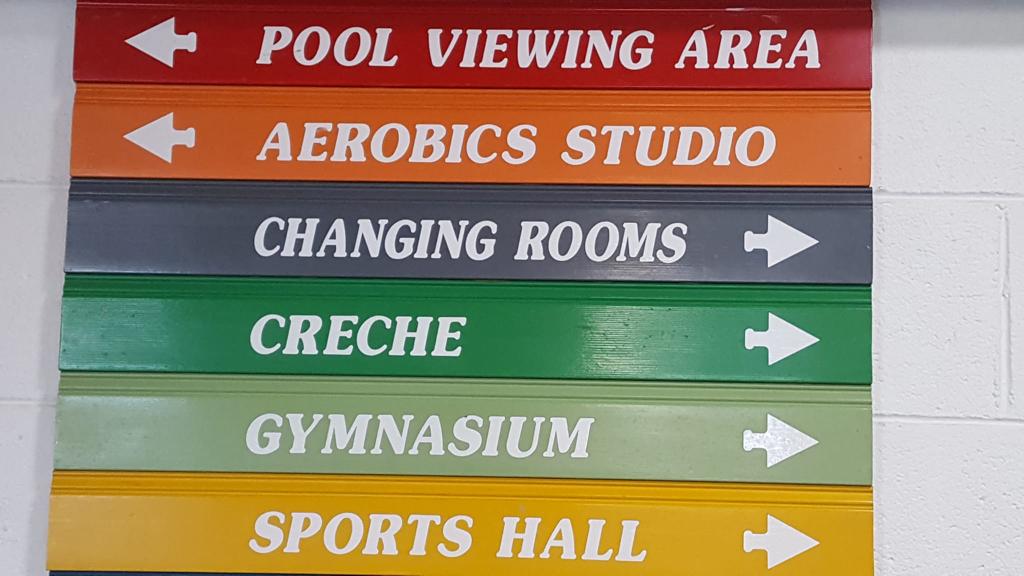 TALLAGHT COMMUNITY SCHOOL SPORTS COMPLEX
DATA PRIVACY POLICY STATEMENT
Introduction
Tallaght Community School Sports Complex takes your privacy and data protection rights seriously and they are very important to us.

Data Protection is the safeguarding of the privacy rights of individuals in relation to the processing of personal data, in both paper and electronic format.

The Data Protection Acts 1988, 2003 (the "Data Protection Acts") and GDPR 2018 lay down strict rules about the way in which personal data and sensitive personal data are collected, accessed, used and disclosed.

The Data Protection Acts 1988, 2003 and GDPR 2018 also outline an Individual's right to access personal information relating to them upon request, while having the right for this information to be corrected in the case of errors or information to be removed in some other cases.

This document outlines the Sports Complex's policy to help ensure that we comply with the Data Protection Acts.

Enquiries about this Data Protection Policy should be made in writing to The Manager, Tallaght Sports Complex, Balrothery. Dublin 24.
Purpose of This Policy
This policy is a statement of the Sports Complex's commitment to protect the rights and privacy of individuals in accordance with the Data Protection Acts.
The Purpose of Collecting Information about You
We collect and use information to help with effective administration of our organisation and we will keep any record of your personal information with the highest standard of security and confidentiality, in accordance with the Data Protection Acts, 1900, 2003 and GDPR 2018 to provide the following reasons:
To control entry to our facilities.
To ensure the provision of a safe environment for members of the public to access and avail of our facilities and services.
To ensure a minimal level of risk is maintained while using the facilities.
To record attendance at fitness classes, swimming lessons, pool, gym attendance and Children's activity camps
To create suitable, relevant marketing and public relations events.
To provide for effective communication with all customers of the Sports Complex.
Data Protection Principles
We shall perform our responsibilities under the Data Protection Acts and GDPR 2018 in accordance with the following Data Protection principles:
Obtain and process information fairly
We shall obtain and process your personal data fairly and in accordance with statutory and other legal obligations.

Keep it only for one or more specified, explicit and lawful purposes
We shall keep your personal data for purposes that are specific, lawful and clearly stated. Your personal data will only be processed in a manner compatible with these purposes.

Retain the data for no longer than is necessary.
Your personal data will be stored for a period of up to 24 months at which point it will be destroyed/purged from our databases or if given permission by you to extend will be held for up to a further 24 months

Use and disclose only in ways compatible with these purposes
We shall use and disclose your personal data only in circumstances that are necessary for the purposes for which we collected the data.

Keep it safe and secure
We shall take appropriate security measures against unauthorized access to, or alteration, disclosure or destruction of your personal data and against its accidental loss or destruction.

Keep it accurate, complete and up-to-date
We adopt procedures that ensure high levels of data accuracy, completeness and that your data is up-to-date.

Ensure it is adequate, relevant and not excessive
We shall only hold your personal data to the extent that it is adequate, relevant and not excessive.

Give a copy of his/ her personal data to that individual
We will adopt procedures to ensure that data subjects can exercise their rights under the Data Protection legislation to access their data.
Responsibility
Overall responsibility for ensuring compliance with Data Protection Acts rests with the Sports Complex Manager.
All employees and contractors of the Sports Complex who separately collect, control or process the content and use of personal data are individually responsible for compliance with the Data Protection Acts.
The Sports Complex Manager will, where necessary, co-ordinate all aspects of support and staff training throughout the Complex to ensure that it complies with the legislation.
Procedures and Guidelines
The Sports Complex is firmly committed to ensuring personal privacy and compliance with the Data Protection Acts, including the provision of best practice guidelines and procedures in relation to all aspects of Data Protection.
This Data Protection Policy is supplemented (and may be amended) by specific policies and procedures, implemented by management of the Sports Complex.
Fair and Lawful Processing
We will process personal data fairly and lawfully in accordance with individual's rights under the first principle. This means that we should not process personal data unless the individual whose details we are processing has consented to this happening or we have a legitimate interest to do so.
"Consent"
Consent means any freely given, specific, informed and unambiguous indication of the data subject's wishes by which he or she, by a statement or by a clear affirmative action, signifies agreement to the processing of personal data relating to that person.
Legitimate Interests
"Legitimate Interests" means, the interests of our organization in conducting and managing our business, is to to enable us to provide you with the best service/products and most secure experience.

For example, we have an interest in making sure our marketing is relevant for you, so that we may process your information to send you marketing that is tailored to your interests.

It can also apply to processing that is in your interests. For example, we may process your information to protect you against fraud.

When we process your personal information for our legitimate interests, we make sure to consider and balance any potential impact on you and your rights under data protection laws.

Our legitimate business interests do not automatically override your interests. We will not use your Personal Data for activities where our interests are overridden by the impact on you unless we have your consent or are otherwise required or permitted to by law.
Your Rights
Under the General Data Protection Regulation (GDPR) and The Data Protection Act 2018 (DPA) you have a number of rights with regard to your personal data. You have the right to request from us access to and rectification or erasure of your personal data, the right to restrict processing, object to processing as well as in certain circumstances the right to data portability.
If you have provided consent for the processing of your data you have the right in certain circumstances to withdraw that consent at any time which will not affect the lawfulness of the processing before your consent was withdrawn.
You have the right to lodge a complaint to the Information Commissioner's Office if you believe that we have not complied with the requirements of the GDPR 2018 or DPA with regard to your personal data.
Cookies
Our website uses cookies. A cookie is a small file of letters and numbers that we store on your browser or the hard drive of your computer if you agree. These cookies allow us to distinguish you from other users of our website, which help us to provide you with a good experience when you browse our website and also allows us to improve our site.
The cookies we use are "analytical" cookies. They allow us to recognise and count the number of visitors and to see how visitors move around the site when they are using it. This helps us to improve the way our website works, for example, by ensuring that users are finding what they are looking for easily.
Cookies do not harm your computer and do not enable us or any third party to view any information on your computer's hard drive. You block cookies by activating the setting on your browser that allows you to refuse the setting of all or some cookies. However, if you use your browser settings to block all cookies (including essential cookies) you may not be able to access all or parts of our site. Except for essential cookies, all cookies will expire after 23 days.
To learn more about how to reject cookies, visit allaboutcookies.org or go to the help menu within your internet browser.
Review
This Data Protection Policy will be reviewed annually in light of any legislative or other relevant developments.
To request any personal information, please contact the Sports Complex by letter or email info@tallaghtsportscomplex.ie You will receive this information within 30 days upon request.